We have officially MOVED!
As of September 1, 2022, you can find Lorraine at this new address: 4804-50 Street. This is a main street location that she will share with ACAA and Action Group. Three great organizations still together just in new digs!
Lorraine still operates the Stettler Connects Information and Referral Centre on a part-time basis and will be in the office Tuesday, Thursday and Friday each week.
Our phone lines are still a work in progress, however, it is always best to give her a call and arrange an appointment time. The phone number is the same 403-742-1155.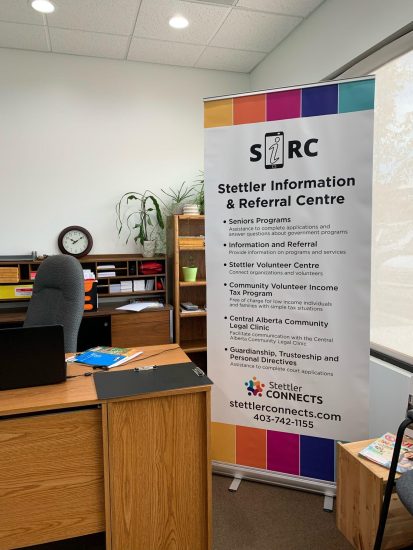 Posted September 5, 2022
© Copyright 2023 Stettler Information & Referral Centre