MH Enterprises in Stettler has a New Location
Their new Stettler office is conveniently located at 5402 51 Avenue (former Growler Guy location).
M.H. Enterprises offers an array of employment services to help job seekers find careers and employers find staff. Some of their services include job search supports, resume and cover letter help, specialized youth services, funding for skills training, employer support services and much more!
Along with the services they offer, their new space includes a public access computer and meeting room.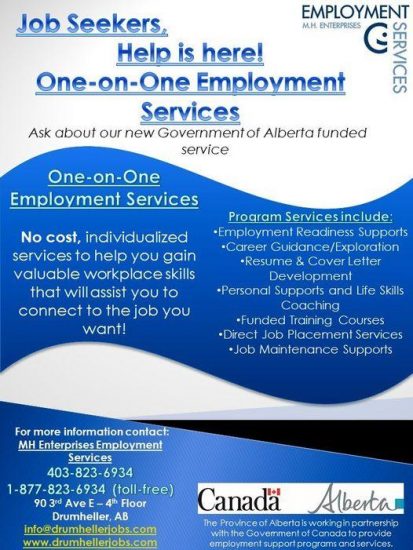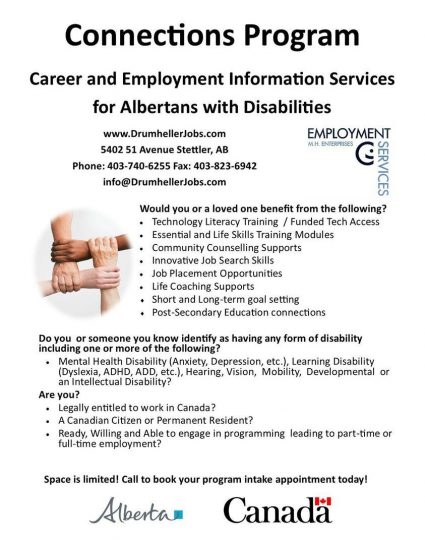 Posted August 4, 2022
© Copyright 2023 Stettler Information & Referral Centre