Stettler CONNECTS Information and Referral Centre
As of September 1, 2022, you can find Lorraine at this new address: 4804-50 Street. This is a main street location that she will share with ACAA and Action Group. Three great organizations still together just in new digs! This location is across the street from Scotiabank.
Lorraine still operates the Stettler Connects Information and Referral Centre on a part-time basis and will be in the office Tuesday, Thursday and Friday each week.
Our phone lines are still a work in progress, however, it is always best to give her a call and arrange an appointment time. The phone number is the same 403-742-1155.
For almost two years, Stettler Information and Referral Centre has managed and maintained the website and Facebook page called Stettler CONNECTS. These two resources have become vital for individuals to find information on helpful programs and services available in Stettler and area. You can check them out here:

https://stettlerconnects.com/
https://www.facebook.com/Stett...

Lorraine at Stettler CONNECTS Information and Referral Centre is available to help the people of Stettler and area with the following services:
Seniors Programs
Assistance to complete applications & answer questions about government programs
Information and Referral
Provide information on programs & services
Stettler Volunteer Centre
Connect organizations & volunteers
Community Volunteer Income Tax Program
Free for low income individuals & families
Central Alberta Community Legal Clinic
Facilitate communication with the Central Alberta Community Legal Clinic
Guardianship, Trusteeship & Personal Directives
Assistance to complete court applications
Commissioner of Oaths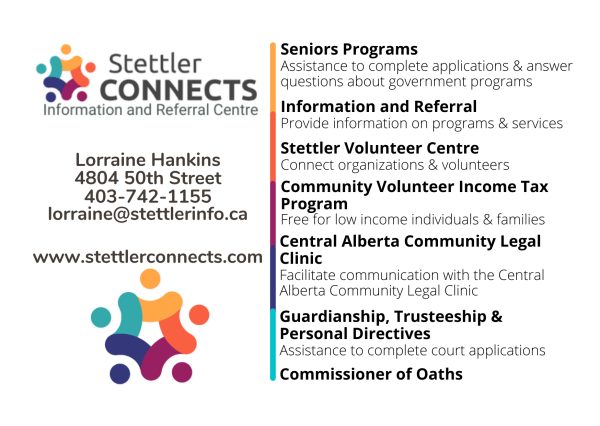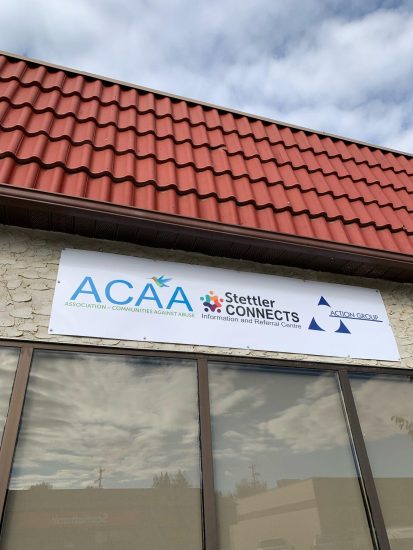 Posted September 28, 2022
© Copyright 2023 Stettler Information & Referral Centre