Community Events
All of our upcoming workshops & events at a glance! Also see what's happening in the community from other local non-profit organizations.
Temporary Photo ID Clinic and Ask-A-Lawyer
Wednesday, March 29, 2023 at 1:00pm - 4:00pm
Come join us and Stettler Family & Community Support Services on March 29th from 1pm to 4pm at the FCSS office in Stettler for our Drop-In Temporary Photo ID & Ask-A-Lawyer Clinic!Our Temporary Photo ID's can assist with replacing government-issued...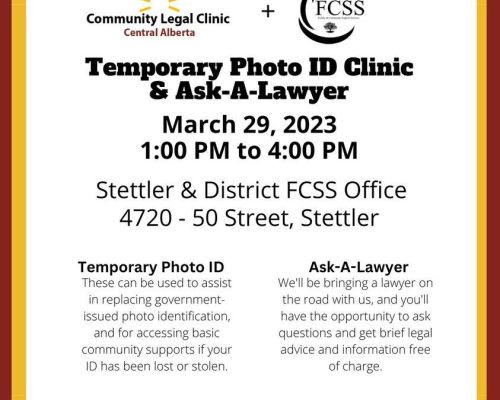 Museum Beef Dinner
Thursday, March 30, 2023 at 5:00pm - 7:00pm
.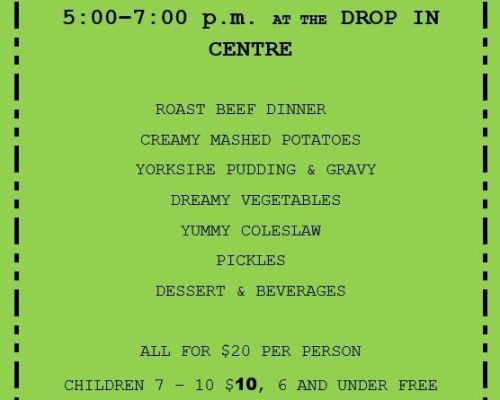 Stettler Mall Market
Saturday, April 1, 2023 at 11:00am - 4:00pm
.
© Copyright 2023 Stettler Information & Referral Centre