Community Events
All of our upcoming workshops & events at a glance! Also see what's happening in the community from other local non-profit organizations.
Temporary Photo ID Clinic and Ask-A-Lawyer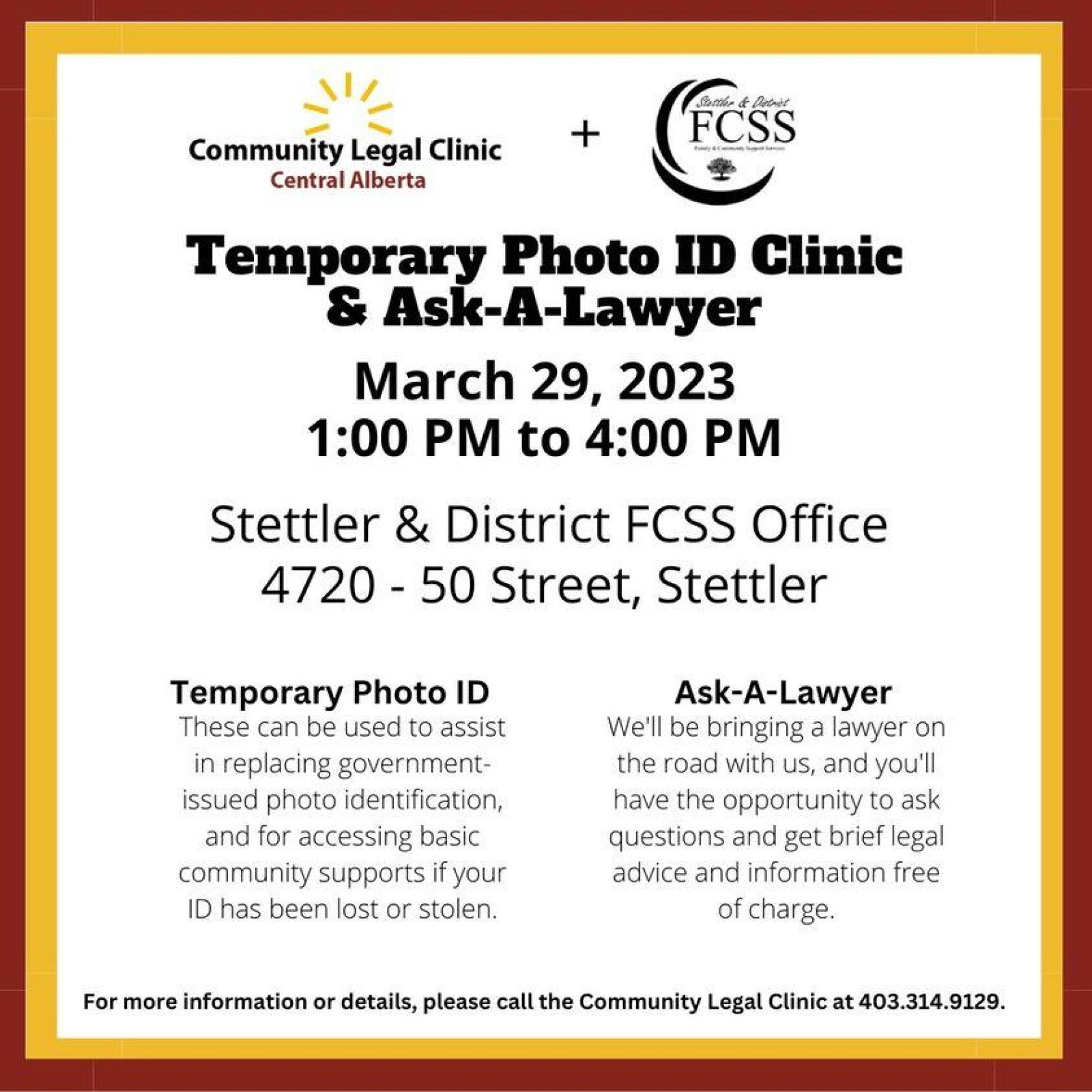 Event Description
Come join us and Stettler Family & Community Support Services on March 29th from 1pm to 4pm at the FCSS office in Stettler for our Drop-In Temporary Photo ID & Ask-A-Lawyer Clinic!Our Temporary Photo ID's can assist with replacing government-issued photo identification, and accessing basic community supports if your ID has been lost or stolen. And our Ask-A-Lawyer session can give you the opportunity to ask one-on-one questions and get brief legal advice and information. For more information, contact the Community Legal Clinic at (403) 314-9129 or toll-free at 1 (877) 314-9129.
Event Poster
© Copyright 2023 Stettler Information & Referral Centre