AHS Screen Test
Mobile Mammography Screening is coming to Stettler
February 2 to 11, 2022
Stettler Hospital & Care Centre
Appointments are required. Call to book: 1-800-667-0604 (toll free)
Due to COVID-19, Screen Test is taking a number of precautions to ensure the safety
of our clients and staff. Details will be shared when you call to book your appointment.

To learn more visit: screeningforlife.ca

Thank you for supporting Screen Test over the past 30 years.
Together we are saving lives, one community at a time.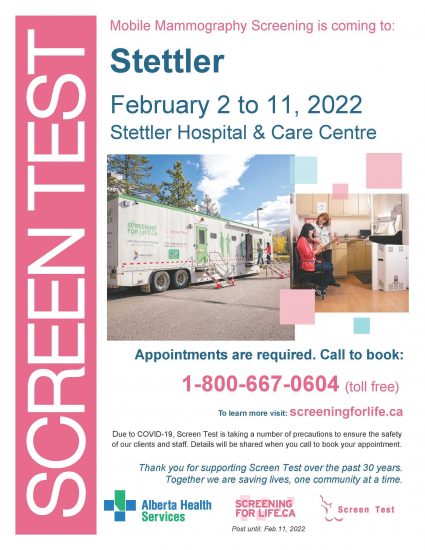 Posted November 17, 2021
© Copyright 2021 Stettler Information & Referral Centre