Community Events
All of our upcoming workshops & events at a glance! Also see what's happening in the community from other local non-profit organizations.
Rural Mental Health Harvest Supper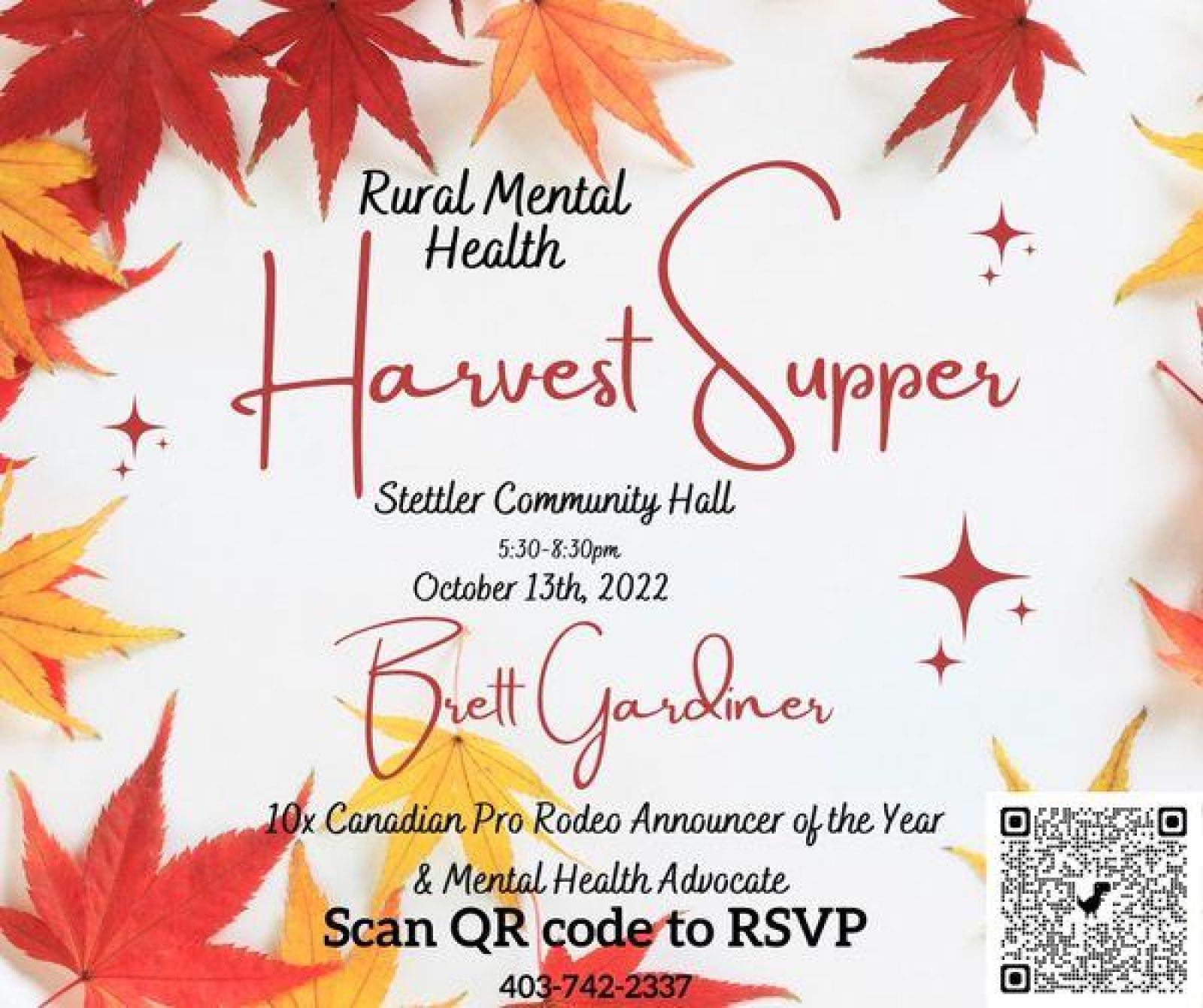 Event Description
This FREE event is made possible by a grant from Canadian Mental Health in partnership with Stettler & District Rural Mental Health Project and Stettler Family & Community Support Services. Scan the QR code to register.
Please note you must RSVP from the QR Code on the poster or ticket and enter how many people will be attending. Tickets alone will not grant entry to the event.
If you have trouble registering please call the FCSS office at 403-742-2337
Event Poster
© Copyright 2022 Stettler Information & Referral Centre