Community Events
All of our upcoming workshops & events at a glance! Also see what's happening in the community from other local non-profit organizations.
Halloween Events in Donalda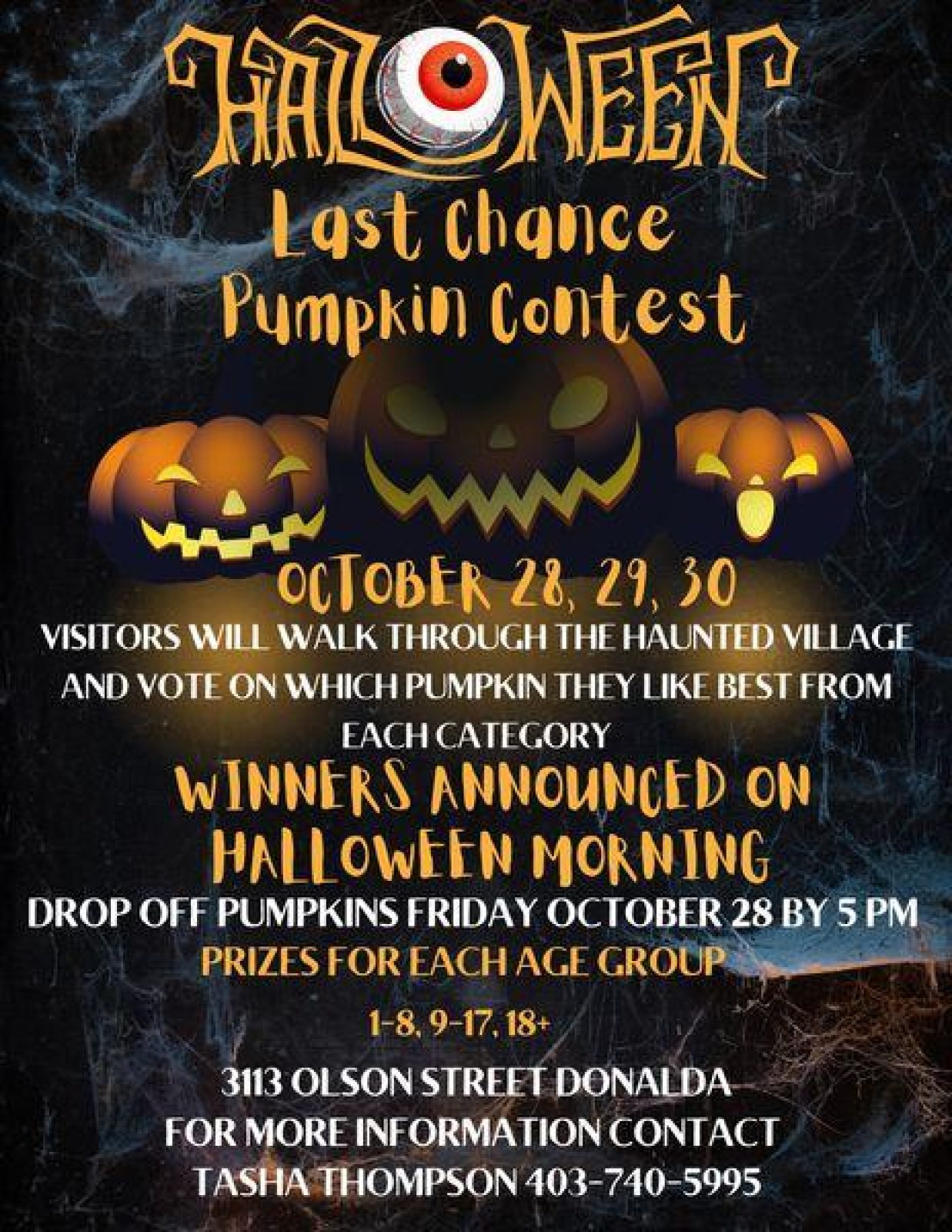 Event Description
Fantastic Halloween opportunities coming to Donalda! October is coming quickly, and it is time to start thinking about costumes and decorating pumpkins! What better idea than to enter those decorated pumpkins into a contest for the opportunity to win a prize? Be sure to walk through the Last Chance Haunted Village and vote on each pumpkin! Donations will be given to local charities.
Event Poster
© Copyright 2023 Stettler Information & Referral Centre