Community Events
All of our upcoming workshops & events at a glance! Also see what's happening in the community from other local non-profit organizations.
Abominable - Free Admission Matinee Movie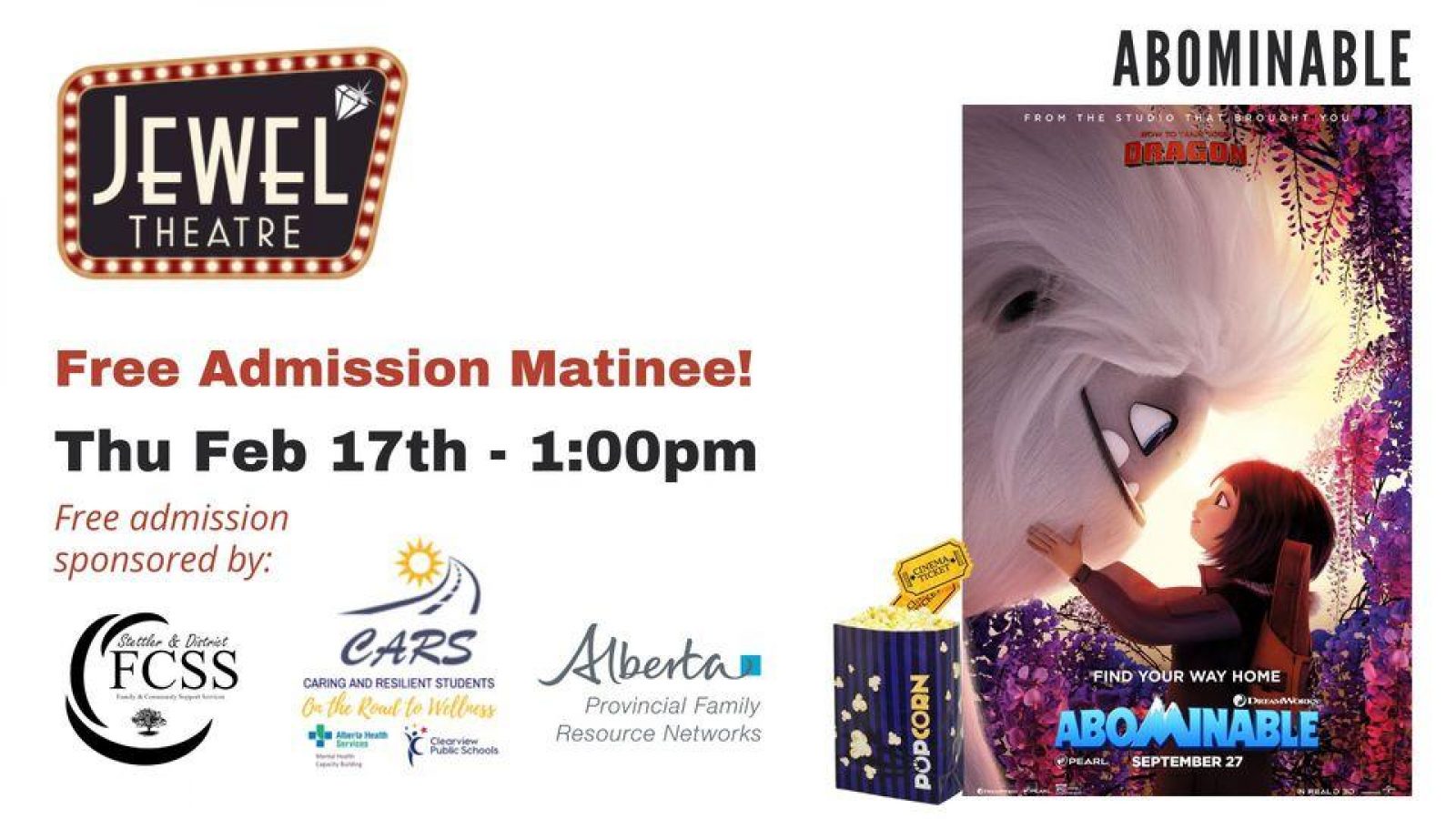 Event Description
CARS, FCSS, and FRN have teamed up to bring this cute movie to the Jewel. Not only does it give kids and families a fun outing during Teachers Convention, 'Abominable' teaches us the importance of family and kindness, just in time for Family Day as well as Pink Shirt Day on Wednesday, February 23.
Event Poster
© Copyright 2022 Stettler Information & Referral Centre