Community Events
All of our upcoming workshops & events at a glance! Also see what's happening in the community from other local non-profit organizations.
Baby Buddies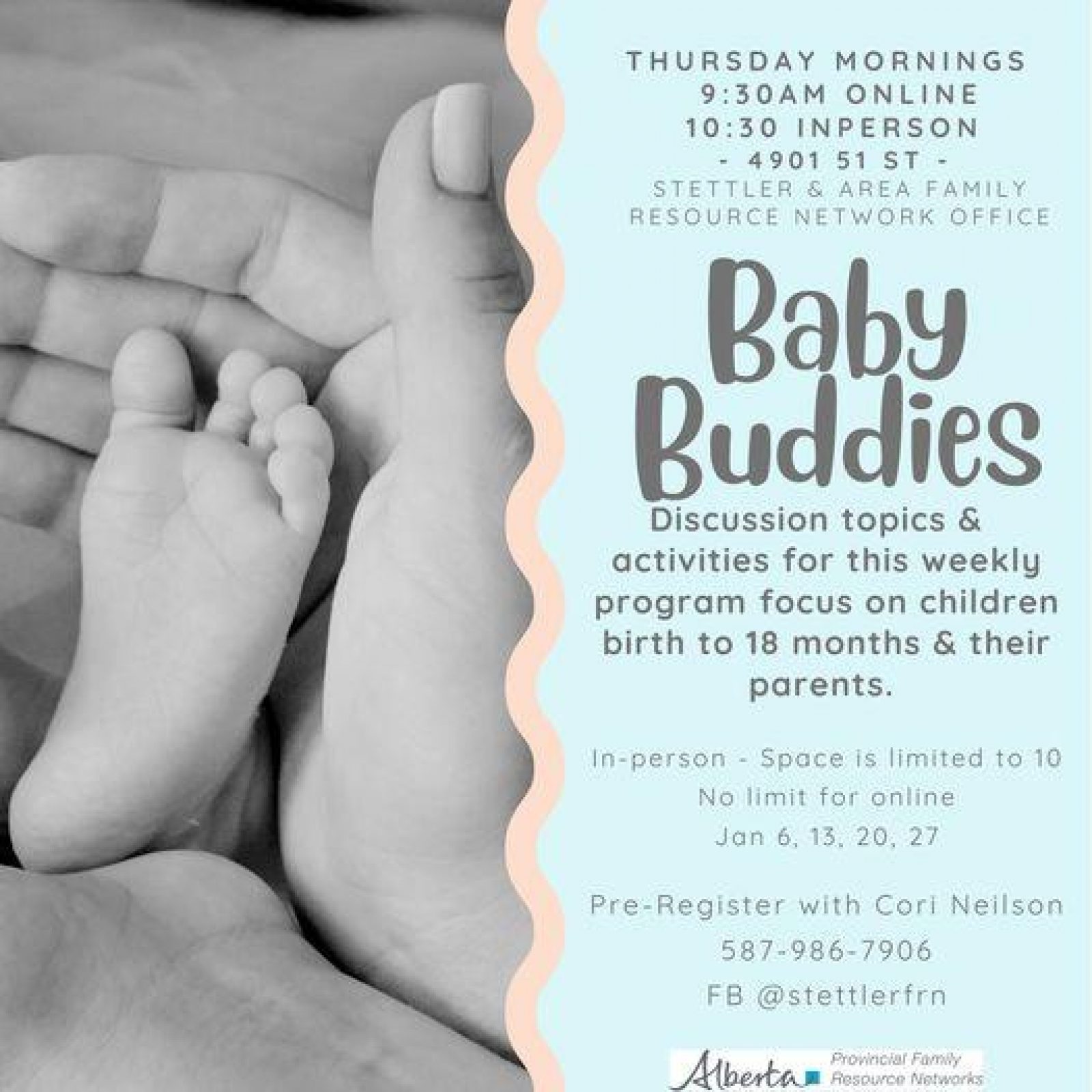 Event Description
There is an online and in-person offering. See image for details.
Event Poster
Additional Event Dates
This event is also occurring on the following dates:
No occurrences found for this timeframe (next 6 months from today).
© Copyright 2022 Stettler Information & Referral Centre