Community Events
All of our upcoming workshops & events at a glance! Also see what's happening in the community from other local non-profit organizations.
Historic Ghost Walk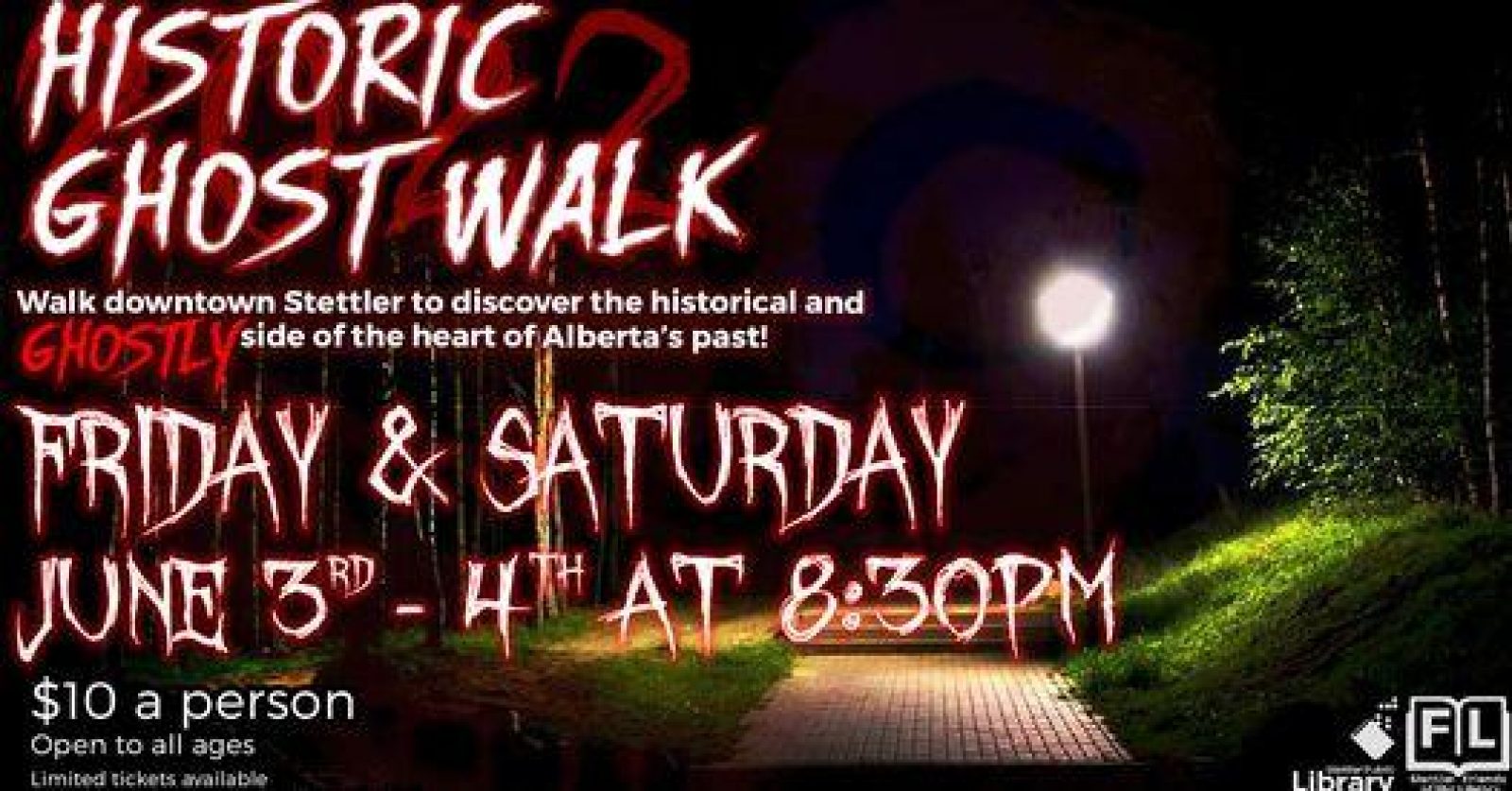 Event Description
Walk downtown Stettler to discover the historical and ghostly side of the heart of Alberta's past.
Event Poster
Additional Event Dates
This event is also occurring on the following dates:
No occurrences found for this timeframe (next 6 months from today).
© Copyright 2023 Stettler Information & Referral Centre